From September 2018, classroom doors will be open at 8.30 am (main school gates 8.25 am). This gives the children opportunity to extend their learning time.
Welcome to our School
Our vision and values are at the core of everything we do. They underpin our teaching and learning, and provide an environment which prepares our pupils as confident, happy citizens. We achieve through the highest of expectations encouraging all to attain excellence. We learn together as a community through inspirational experiences. Our teachers are caring and dedicated and prepare our children with the skills to succeed as lifelong learners and leaders of the future.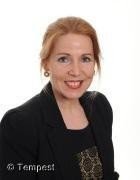 Miss Travis - Headteacher
Events
Latest Calendar Events
Year 6 Leavers Lunch

19

Jul

2018

12:30 pm - 1:15 pm
Reading Questionaire deadline

20

Jul

2018

Please see information about the raffle prizes on the letter attached to the questionnaires.
Whole School Singing Celebration

23

Jul

2018

9:00 am - 9:30 am @ School Hall

Parents and Carers Welcome. Please note that the end time is approximate.
South Kirkby Academy @SKSuccessForAll
18 Jul A HUGE thank you to all parents/carers on attending the Year 6 Graduation Ceremony 👩‍🎓 👨‍🎓 It was a great success a… https://t.co/zXkKTezkQP
18 Jul RT @DECLeeds: It was great talking to parents at the #summer fair at @SKSuccessForAll - we look forward to seeing you again in #September #…
18 Jul RT @DECLeeds: Thanks to @SKSuccessForAll for having me at their #summer fair - felt so welcomed as always and the @DECLeeds stall was a hit…
17 Jul SKA is excited for a jam-packed day of celebrations with the Year 6's tomorrow 🎉 Graduation = doors open at 1.15pm… https://t.co/2OCObVL0Vi
17 Jul 🌟🎉 A huge congratulations to our Waterton Academy Trust Trainee Teachers who graduated today @LeedsTrinity. Fantast… https://t.co/Prl4jXv6yg