Due to building work the bottom gate next to the cricket club car park will remain closed until building work has finished. Thank you for your understanding.
Welcome to our School
Our vision and values are at the core of everything we do. They underpin our teaching and learning, and provide an environment which prepares our pupils as confident, happy citizens. We achieve through the highest of expectations encouraging all to attain excellence. We learn together as a community through inspirational experiences. Our teachers are caring and dedicated and prepare our children with the skills to succeed as lifelong learners and leaders of the future.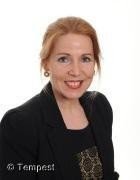 Miss Travis - Headteacher
Events
Latest Calendar Events
Madeleine Lindley Book Centre Visit

24

Sep

2018

8:30 am - 3:30 pm @ Oldham - Lancashire

Specific children only Mrs Gill, Mrs Robert and Miss Travis to accompany the children
Year 5 Leeds DEC Parent Workshop

24

Sep

2018

2:15 pm - 3:00 pm

Please enter school through the main entrance Tea and Coffee provided
Parent & Child Year 3 Open Reading Morning

25

Sep

2018

8:30 am - 9:30 am @ Classroom

Parents of Year 3 Children welcome to spend from 8.30am until 9.30am reading with their child. Please enter through the main office for safeguarding reasons - not the outer classroom doors please.
South Kirkby Academy @SKSuccessForAll
21 Sep Stanford learning about static and current electricity this afternoon 👨🏼‍🎓🤣😜 https://t.co/4LujVB4QxL
21 Sep Well done to Stanford's Reach for the Stars winners ⭐️🏆👨🏼‍🎓🎉 Happy reading! https://t.co/XTbSJnaZJD
21 Sep Washington had a fantastic swimming lesson this afternoon. Lovely to see so many pupils move up to the more challen… https://t.co/Hto4RF8UHz
21 Sep Columbia class celebrating their Reach for the Stars winners this afternoon 📚 Well done to all children 🌟 https://t.co/mM0O2yayxX
21 Sep Another amazing set of achievers in New York Class - all receiving prizes for reading every day this week! Well don… https://t.co/EeRO5xXdi1