From September 2018, classroom doors will be open at 8.30 am (main school gates 8.25 am). This gives the children opportunity to extend their learning time.
Welcome to our School
Our vision and values are at the core of everything we do. They underpin our teaching and learning, and provide an environment which prepares our pupils as confident, happy citizens. We achieve through the highest of expectations encouraging all to attain excellence. We learn together as a community through inspirational experiences. Our teachers are caring and dedicated and prepare our children with the skills to succeed as lifelong learners and leaders of the future.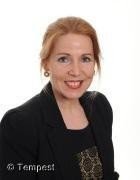 Miss Travis - Headteacher
Events
Latest Calendar Events
Summer Holidays - School Closed

16

Aug

2018

12:00 am - 1:00 am
Summer Holidays - School Closed

17

Aug

2018

12:00 am - 1:00 am
Summer Holidays - School Closed

18

Aug

2018

12:00 am - 1:00 am
South Kirkby Academy @SKSuccessForAll
25 Jul Such amazing talent from our Year 6 Children! 🌟 Showcasing their dance and gymnastics skills along with a wonderful… https://t.co/R9cr3k6fvN
24 Jul An amazing end of Year 6 Assembly 🎉 A huge congratulations and good luck to all our Year 6 children graduating SKA… https://t.co/bwpkG8i3ml
24 Jul Congratulations to Chicago's star winners ⭐️🎉😁 Enjoy a well-earned break and happy reading! 📚 https://t.co/gT6QedQU5C
24 Jul A huge congratulations to the new Head Girl and Deputy Head Girl! 🎉🎉🎉🎉 https://t.co/FEfLYHDxZR
24 Jul Here's the End of Term Newsletter from SKA 😃😎 https://t.co/dCFvDCHBGf