Book Fair - Just a reminder to the whole school, we have our Book Fair in school this week! Open to children through lunchtime and to parents/carers and children 3.15pm - 3.45pm. Come and see our huge selection of books.
Welcome to our School
Our vision and values are at the core of everything we do. They underpin our teaching and learning, and provide an environment which prepares our pupils as confident, happy citizens. We achieve through the highest of expectations encouraging all to attain excellence. We learn together as a community through inspirational experiences. Our teachers are caring and dedicated and prepare our children with the skills to succeed as lifelong learners and leaders of the future.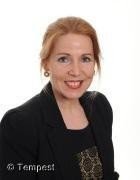 Miss Travis - Headteacher
Events
Latest Calendar Events
Year 6 Induction Day

25

Jun

2018

8:45 am - 2:30 pm @ Minsthorpe
Common Road Year 2 Transition Morning & Lunch

25

Jun

2018

10:00 am - 12:00 pm
Parents Reading Survey - link on the website

25

Jun

2018

Survey Closes 16th July
South Kirkby Academy @SKSuccessForAll
22 Jun RT @SKSuccessForAll: The attendance amigo really impressed us this week! He made an extra effort! 🤩🎭 https://t.co/psKQwywsag
22 Jun 🌻 Year 3 classes Yale and Cornell enjoyed a Science afternoon planting outside in our beautiful school grounds🌞🌻‼️ https://t.co/S5j2Ba00Tq
22 Jun Amazing Hot Choc winners - a big well done. 👍☕️#HotChocFri https://t.co/LI2ltvZHor
22 Jun Here's the latest Newsletter from SKA https://t.co/Pf8LBkZ3d9
22 Jun 🌟 Congratulations to Yale class 'Reach for the Stars' reading winners this week! Here are just some of them in our… https://t.co/JnH0KO6kjf