Please follow the link below for SKA operational risk assessment for school reopening.
Minsthorpe CC Registration Admission Form
For parents or carers of pupils attending Minsthorpe Community College next academic year, please fill out the registration admission form attached below. On completion, please send electronically to enquiries@minsthorpe.cc. If you have difficulty in accessing this form, please contact school via the telephone number listed at the bottom of this page.
Please see below for staggered start and finish times. Safeguarding children is everyone's business. Don't ignore it. Report it. Call 03458 503 503 For more information on the signs, visit wakefieldscp.org.uk
Welcome to our School
Our vision and values are at the core of everything we do. They underpin our teaching and learning, and provide an environment which prepares our pupils as confident, happy citizens. We achieve through the highest of expectations encouraging all to attain excellence. We learn together as a community through inspirational experiences. Our teachers are caring and dedicated and prepare our children with the skills to succeed as lifelong learners and leaders of the future.
Miss Travis - Headteacher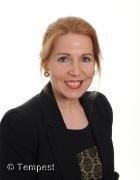 Events
Latest Calendar Events
Break Up for Half Term

22

Oct

2020
INSET DAY - School Closed

23

Oct

2020
School Closed

24

Oct

2020
South Kirkby Academy @SKSuccessForAll
24 Sep Imperial have been learning how to greet and ask questions in French #skafrench https://t.co/CdbLYZf3H7
24 Sep In Science today, imperial class have been making predictions on whether circuits would work with different amounts… https://t.co/QMVxqS2gdA
24 Sep Berlin were learning about the distance between planets in the solar system using toilet roll! #SKAscience 🪐 🌍 https://t.co/MN95rze5GF
23 Sep Year 5 please remember your PE kits tomorrow 🏈🎾⚽️
23 Sep Zurich have been exploring the movement of the planets in Science. We started making a simple model to show the mov… https://t.co/yY6IZkyeJl