Please note that the planned INSET Day for Friday 12th February has now been CANCELLED due to the Covid situation. Key Worker children accessing a school place should come to school as normal and undertake their remote learning timetable. Children learning from home will also access their remote learning timetable on that day.
Please follow the link below for SKA operational risk assessment for school reopening.
Please find a link to a parent questionnaire from our Trust regarding Home Learning:
Please ensure your child is accessing their remote learning timetable throughout the day. Safeguarding children is everyone's business. Don't ignore it. Report it. Call 03458 503 503 For more information on the signs, visit wakefieldscp.org.uk
Welcome to our School
Our vision and values are at the core of everything we do. They underpin our teaching and learning, and provide an environment which prepares our pupils as confident, happy citizens. We achieve through the highest of expectations encouraging all to attain excellence. We learn together as a community through inspirational experiences. Our teachers are caring and dedicated and prepare our children with the skills to succeed as lifelong learners and leaders of the future.
Miss Travis - Headteacher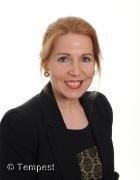 Events
Latest Calendar Events
Remote Online Safety Day

21

Jan

2021

Special remote assembly delivered by Mr Reynolds
EUALITY & DIVERSITY Month starts

26

Jan

2021

Curriculum work relating to Equality and Diversity taking place within all class timetables throughout the month
Raising Awareness of Racism Day - Remote Theme Day

28

Jan

2021

Please see your timetable of the week for more details Curriculum work linked to raising awareness of racism Children wear RED accessories eg, socks, tie/dickie bow, hair bows/ties...
South Kirkby Academy @SKSuccessForAll
04:38 In this morning's lessons, Zurich looked at Prime Numbers, used the 5 W's in their writing and they also did some h… https://t.co/iLc4LTXFAn
04:32 Zurich have been thinking about how religion can be expressed through artwork. They have really enjoyed doing their… https://t.co/zbBBPJx0Bm
03:55 More examples of Lyon class and their super Home Learning today.🌟 https://t.co/TsruotWVhd
03:52 Super examples of the Science learning produced by Lyon class today.🍅🍍🥦🥕 https://t.co/thJ5CvE6rs
03:43 Great examples of work from Vienna`s home learning today! Well done! https://t.co/kK6JOj2Tsx