Please read the letter from our CEO, Dave Dickinson, about our updates on our arrangements for managing COVID-19 during the holiday period.
Please follow the link below for SKA operational risk assessment for school reopening.
Please see staggered start and finish times below. Safeguarding children is everyone's business. Don't ignore it. Report it. Call 03458 503 503 For more information on the signs, visit wakefieldscp.org.uk
Welcome to our School
Our vision and values are at the core of everything we do. They underpin our teaching and learning, and provide an environment which prepares our pupils as confident, happy citizens. We achieve through the highest of expectations encouraging all to attain excellence. We learn together as a community through inspirational experiences. Our teachers are caring and dedicated and prepare our children with the skills to succeed as lifelong learners and leaders of the future.
Miss Travis - Headteacher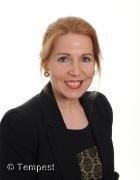 Events
Latest Calendar Events
School Photos

01

Dec

2020

9:00 am - 12:00 pm

No group sibling photographs - individual photographs only
Prince Of Wales Hospice SKA Reindeer Run

04

Dec

2020

@ School Grounds

In class bubbles Within the school grounds Children may come to school in PE Kit for the day. Trainers, tracksuit bottoms and a warm coat are needed.
Wear your PE Kit to school day

04

Dec

2020
South Kirkby Academy @SKSuccessForAll
27 Nov Zurich's Saxon shields are starting to take shape SKADesignandTech https://t.co/jRjpCNnsNI
26 Nov Thank you SKA for a superb Book Day on The Classics. It's been an amazing day in school! A huge CONGRATULATIONS to… https://t.co/3NOBUghQ1P
26 Nov Thank you SKA for a superb Book Day on The Classics. It's been an amazing day in school! A huge CONGRATULATIONS to… https://t.co/TnLzRrNtA7
26 Nov In Design Technology, Imperial have been creating prototypes of a structure for their lighthouse project. #skadt https://t.co/lNTUEFp78h
26 Nov Imperial have been analyzing the character of Scrooge from Charles Dickens A Christmas Carol ✍️ #skywriting… https://t.co/0PxMNXmIWp