Visions and Values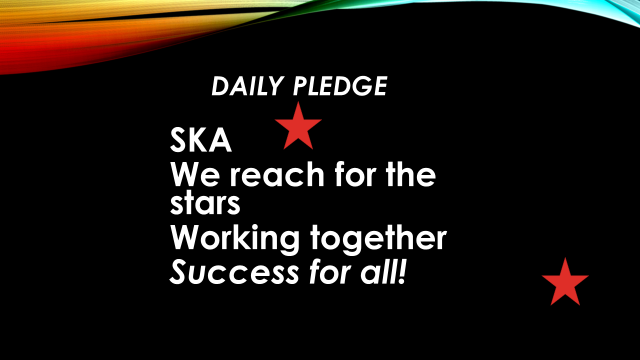 Our vision and values are at the core of everything we do. They underpin our teaching and learning, and provide an environment which prepares our pupils as confident, happy citizens.

We achieve through the highest of expectations encouraging all to attain excellence. We learn together as a community through inspirational experiences. Our teachers are caring and dedicated and prepare our children with the skills to succeed as life long learners and leaders of the future.
DEDICATION - We strive to do our best!
Everyone has high expectations of themselves and others.
Learning is active to grasp every opportunity.
Reflection allows pupils and teachers to plan and strive for improvement.
Pupils individual skills are developed giving them the confidence to aim high.
ASPIRATION - We achieve success!
Achievement is constantly recognised and celebrated.
Everyone is clear about their next steps to success.
Key skills within the curriculum allow pupils to prepare for their future.
We aim for consistently high standards of teaching and learning for excellent progress.
CO-OPERATION - We work together as a team!
Parents and carers are involved in the life of the school and community.
Our community offers us a variety of learning opportunities across the curriculum.
We are committed to helping and supporting one another.
Everyone communicates clearly and calmly and behaviour is consistently good and better.
INSPIRATION - We are excited about our learning.
Everyone has equal access to rich learning opportunities.
High level of challenges motivate and develop thinking skills.
The school environment gives learning real context and develops imagination.
Learning is enjoyable and attendance is good.