British Values and SMSC in South Kirkby Academy
Aims of British Values and SMSC in South Kirkby Academy:
At South Kirkby Academy we believe it is our job to help all pupils grow into successful, resilient well rounded individuals in a community. Citizens who are ready to take on challenges and thrive in an ever evolving world. We strive to nurture pupils to build self-esteem and confidence in both curricular and extra-curricular activities. We believe all pupils are leaders of the next generations.
Information about British Values:
The DfE have recently reinforced the need "to create and enforce a clear and rigorous expectation on all schools to promote the fundamental British values of democracy, the rule of law, individual liberty and mutual respect and tolerance of those with different faiths and beliefs."
The Government set out its definition of British values in the 2011 Prevent Strategy, and these values were reiterated in 2014. At SKA these values are reinforced regularly.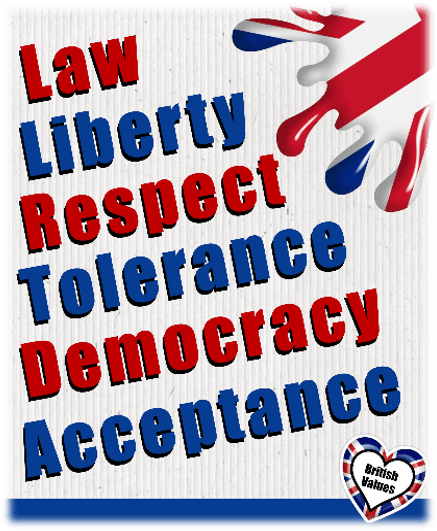 How SMSC is promoted through our School Parliament:
Spiritual
In the School Parliament we listen to each others ideas and opinions. We respect and tolerate ideas and are sensitive in our disagreements. We use our imagination and creativity from our school and selves to think of new ideas from performing in Wakefield Royal Theatre to planting seeds in Wakefield Park. We reflect collaboratively on our successes and aim to improve where we believe we did not meet our full potential.
Moral
To be a parliament representative we have to be a role model through our behaviour and attitudes to show all in our school we are young leaders. We are committed to thinking about making choices which reflect the South Kirkby way. We think carefully about decisions thinking about choices we have to make.
Social
We work in different ways with those in our school, independently leading assemblies and wider by representing our school at Waterton Parliament Meetings. We co-operate and resolve conflicting ideas effectively and sensitively. In the Parliament we show a shared interest in bettering our community and in supporting Waterton Parliament Community.
Cultural
As part of our School Parliament and Waterton Parliament we appreciate individuals who are important to our community. We use our creative powers to develop ways to show case our talent such as Art galleries of our work.
How our 4 school values are evidenced in SMSC...