Physical Education and Sports Premium at SKA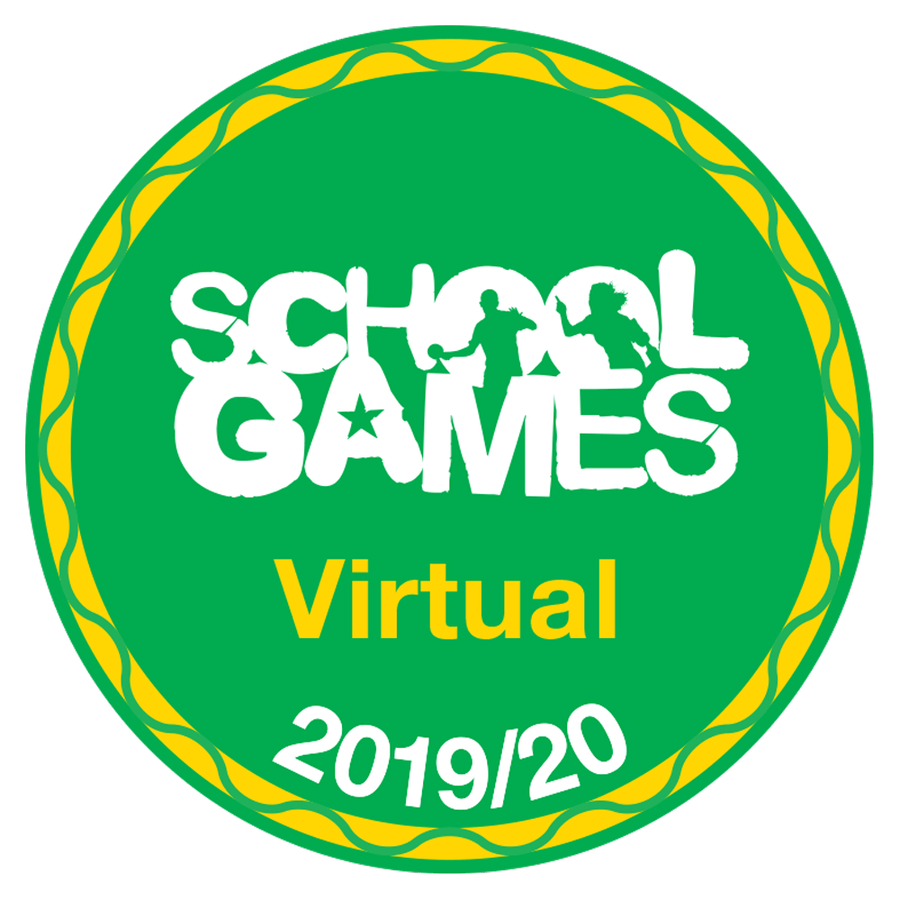 At South Kirkby Academy, we believe that physical education allows pupils to learn about themselves, the importance of a healthy lifestyle, self-expression and concepts such as fair play and respect. It also contributes to the development of a range of important cognitive skills such as decision making and analysis, and social skills such as teamwork and communication.
We believe that sport and PE in our school helps to promote our school key values: dedication, aspiration, co-operation and inspiration.
Physical education at our school encourages pupils to be active and supports them in their understanding of how to participate safely and effectively. The pupils understand the barriers to participation and are dedicated to overcome these for themselves and others. Our PE programme is inclusive and ensures that pupils of all abilities access the range of activities we offer.
All pupils at South Kirkby Academy are entitled to benefit from high quality PE provision and we aim to ensure all pupils are aware of the benefits of PE and sport in school.
To provide a well-balanced programme of physical education which will include; games, gymnastics and dance, athletics, outdoor adventures and swimming.

To contribute to healthy and active lifestyles, improving emotional well-being, reducing poor behaviour and increasing attendance.

To promote a positive attitude to health and hygiene.

To instil that regular participation in sport and physical activity can help to reduce the risk of heart failure; improve physical fitness; help with weight management and promote good health.

To develop key skills such as leadership, confidence and co-operation through engaging in competitive sports and activities.
To provide pupils with access to physical activity for life, inspiring them to be dedicated within their work to ensure a good foundation for future PE and sport.
At SKA we teach our children life skills that will enhance their future well-being and develop them positively as citizens. Our PE curriculum aim is to have an effective impact on the health and well-being of all children, not only through the physical and academic skills taught, but through the underpinning of our 4 core school values and the disciplines PE promotes.
Our PE provision delivers high-quality teaching and learning opportunities which enables all children to succeed in a wide variety of physical activities. We aim to teach children how to co-operate with others as part of a team and understand the fairness and equity of play to embed the skills and values for life-long learning.
Pupils participate in daily and weekly high-quality PE and sporting activities. Our PE programme incorporates a variety of sports to ensure all children develop the respect, confidence, tolerance and the appreciation of their own and others' strengths and weaknesses.
SKA provides opportunities for all children to engage in extra-curricular activities before, during and after school, in addition to competitive inter and intra sporting events. At SKA our impact is therefore to motivate our children to use their learning in an independent and effective way in order to live a successful life.
Children will achieve age related expectations in PE.
Children will enjoy sport and will seek additional extra-curricular activities both school and external to school related.
Participation levels in PE will be 100%.
Children will show a good understanding of healthy eating.
Children will access the free fruit or bring their own fruit.
Children's packed lunches indicate a balance diet.
Whole School Overview for PE
Evidencing the Impact of the Primary PE and Sports Premium 2020-2021
Evidencing the Impact of the Primary PE and Sports Premium 2019-2020
Physical Education Whole School Curriculum Overview
Physical Education Progression of Skills
Physical Education Key Vocabulary and Skills - Knowledge Organisers
Spiritual
Spiritual development focuses on personal insight, values, meaning and purpose.
This refers to children's beliefs (religious or otherwise) which inform their perspective on life and their interest in, and respect for different people's feelings and values. This is developed in PE by giving pupils the opportunity to understand human emotions and feelings, the way they impact on people and how an understanding of them can be helpful through different sports and competitive events. This events can support the children's spiritual understanding through the way they interactive and compete against other individuals.
Moral
Moral development is largely about making choices through behaviour and how you live your life.
Moral Development refers to a pupil's understanding, attitude and behaviour to what is right and what is wrong. Giving pupils opportunities to explore and understand moral concepts and values throughout the PE Curriculum will enable them to develop their moral beliefs. For example; discussing the choices made during a sports lesson/sporting events and how that can implement peers and competitors.
Social
Social development is about enabling pupils to have the opportunity to work effectively together, relating well to adults and participating in the local community.
Through the teaching of PE at SKA, sports and sporting skills impact positively and play a vital part in developing the qualities and skills pupils need to play a part in society and become informed citizens of the future. Engaging pupils in a rich PE curriculum, alongside competitions and sporting events, can enable them to develop their social skills, whilst working effectively together to become informed citizens.
Cultural
Cultural development is about understanding and feeling comfortable in a variety of cultures and experiences around the world (art, theatre, travel etc). It is about having the understanding and tolerance regarding cultural traditions and the beliefs of others.
Exploring a world of PE and sports can enable pupils to explore different cultures through a range of sports and events that can support them in their cultural understanding. Cultural development refers to pupils developing their understanding of beliefs, values and customs in social, ethnic and national groups different to their own.
How our four School Values are evidenced in Physical Education
Dedication

We strive to do our best!

Our pupils take time to practise Physical Education (PE) skills until they are embedded. Pupils not only using their break and lunch times to build up their health and fitness using equipment provided, they show commitment and dedication throughout their PE sessions to improve their skills and sporting abilities.

Aspiration

We achieve success!

Through regular feedback, our pupils are encouraged to learn from any mistakes and to be successful in all areas of physical education. Pupil's progress in PE is shared and celebrated in class and as a whole school. Pupils are role models to their peers, and through peer mentoring, help and guide each other so that there is 'Success for All'! Their high aspirations to achieveing success enable them to be the best sportsperson they can be.

Co-operation

We work together as a team!

Good sportspeople collaborate and communicate. We encourage our pupils to work collaboratively with their peers, valuing different sporting abilities, challenges and skills set in a co-operative way. We teach our pupils when to seek help, when to support others, when to speak up and when to compromise during PE sessions.

Inspiration

We are excited about our learning!

Through offering a wide range of learning experiences in physical education (PE), our pupils are excited to learn new PE skills whilst applying their previous learning to a range of sports. Our pupils are excited to take part in intra and inter - school PE competitions and showcase their talents in a range of sporting events.